Fwd: Win a share of $50, 000 USD in NASA's Newest Challenge
Wish i was an Einstein. I love space science 
---------- Forwarded message ---------
From:
Freelancer.com
<noreply@updates.freelancer.com>
Date: Tue, Oct 26, 2021, 11:15 AM
Subject: Win a share of $50, 000 USD in NASA's Newest Challenge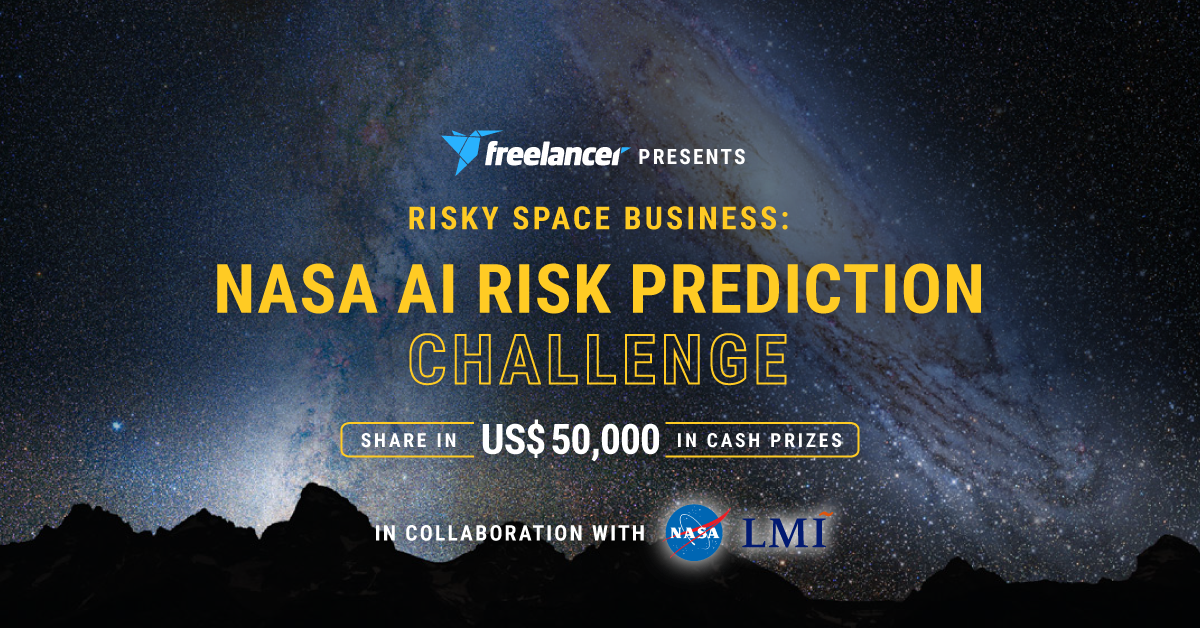 Want to help make NASA missions safer and
win some cash while you're at it?
NASA's Game Changing Development Program has teamed up with Freelancer.com to develop solutions for NASA's newest challenge - The Risky Space Business: NASA AI Risk Prediction Challenge!
The challenge focuses on using and analysing past project data to help NASA projects become more efficient and predict potential pitfalls before they happen.
Launched on October 22nd, the Risky Space Business Challenge uses a multi-step format in which competitors can submit white paper solutions and code (if applicable) outlining a method NASA can use to build an AI/ML predictive system.
Who's eligible to enter?

If you have experience in the following disciplines, then you're a perfect match:
Data science

Artificial intelligence

Machine learning

Data analytics

Computer science

Engineering

Algorithms

Statistics

Or related disciplines
Interested yet? What if we said you could share in $50,000 USD of cash prizes? That's what we call sweetening the pot!
If you're interested, click on the link below for more details on the Risky Space Business Challenge and sign up today!